ATHLETE HIGHLIGHT
ATHLETE HIGHLIGHT: Bel Canto Bootcamp
We're thrilled to be bringing back our regular Athlete Highlight. This month we're featuring co-founders of Bel Canto Bootcamp, Rachelle and Derrick, both long time clients of and community members originating all the way back from our Testing Grounds Pop-up on Canal St in NYC.

Training at MOTIVNY includes regular one-on-one coaching sessions with Michael, and weekly Kinstretch and Kettlebell School classes for these two. We had to give them the spotlight for all of the progress that they've made!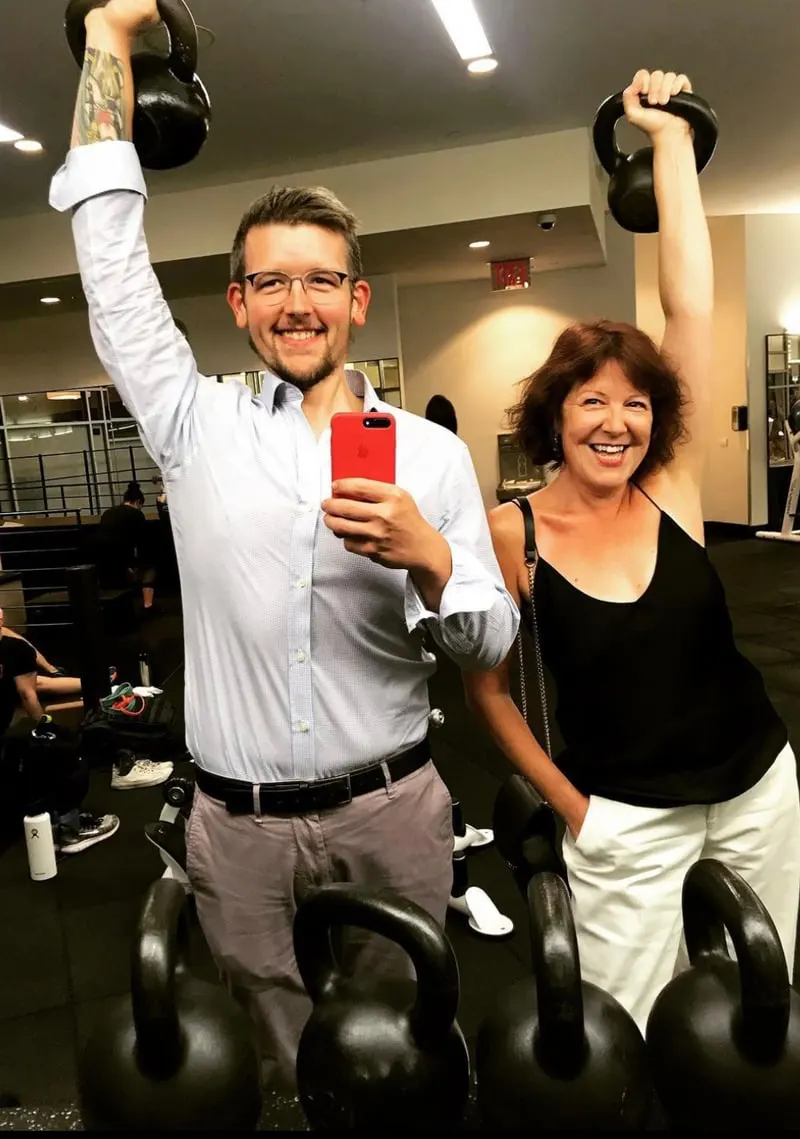 Picking back up on our Athlete Highlights with 2 extremely talented strength trainees of our strength coach, Michael Autore, co-founders of Bel Canto Bootcamp, Rachelle & Derrick! We got to take a deeper dive into the synergies between their Opera singing bootcamp and the Fitness Industry. Turns out, there's more than we thought! Continue reading below for a bit more about the pair, their approach to personal fitness, and of course, Bel Canto Bootcamp.
How did you hear about MOTIVNY?
Derrick - We originally met Michael in his Equinox days, and I told Rachelle she absolutely needed to train with Michael if she was looking for a personal trainer. It took some time, but she began training with Michael at the Columbus Circle Equinox location. Once MOTIVNY opened the pop-up shop on Canal Street, Rachelle would come to community Kinstretch at MOTIVNY, and still trained twice a week with Michael at Equinox.
Once Michael went full-time with MOTIVNY and moved down to Mott Street in Nolita, Rachelle was hooked and found time in her schedule to commute downtown to continue training. Simultaneously, I (Derrick) had now begun training with Michael in-person, in Nolita. Once Covid-19 hit, I became the unofficial-official number one supporter of MOTIVNY's Instagram Live classes, Kinstretch, Kettlebell virtual Zoom classes, and eventually outdoor bulgarian bag classes. We're both now back to training full-time in-person at MOTIVNY's HQ!
What have you gotten out of training with Michael so consistently?
Rachelle - Well, I like the amount of attention to detail and having to be present while moving with the given accessories Michael has taught us. I can also physically feel the difference. While traveling, I no longer get back or knee aches on long plane rides- I can sit still, pain-free! The mobility incorporation has changed my life and are tools I will always utilize.
So, tell us a bit about Bel Canto Bootcamp.
Rachelle & Derrick - Similar to a Strength Coach such as Michael, we aim to be the best at coaching our clients and community to be their best-performing selves. Many performers only hit the stage and croak because they have not practiced publicly, or in group settings. We change all that. Providing our Bootcamp members with specific exercises, creating plans, and having them perform amongst peers helps them become more agile and understand how to use their voice as best they can. We might not be singing stars, but we hope to help create a few, for sure!
Seems like there's a lot of synergy!
Rachelle/Derrick - Yes, indeed! We have to be honest, we took a page out of the fitness industry as a whole during the pandemic to keep our business afloat. Hosting classes on IGLIVE and voice training over ZOOM - or just coaching digitally never really occurred to us until we were forced to. Shockingly, it helped our community become more interconnected! Thank you MOTIVNY for leading the pack with your great classes and time in the digital space in 2020. We even partnered with Michael to create a Kinstretch class for our students, you can check it out HERE! If nobody else has mentioned it already, we certainly appreciated it.
So, what would you say your favorite thing is about training with Michael at MOTIVNY?
Rachelle - I think I can speak for both of us, but definitely, mainly myself when I say we enjoy the tempo and breath work needed with Kettlebells and the Bulgarian Bag. It must come from the understanding of control and being present, which is very similar to the needs during singing and within the music industry.
What are your fitness goals, considering you've been training with Michael for some time now?
Rachelle - I'm so happy with how good I feel, and the differences in my body thus far. I continue training to feel strong and continue to learn how my body can function. I think I speak for each other when I say we'd like to simply continue to get stronger while feeling good about ourselves.
Keep an eye out on the blog for more athlete highlights, featuring some of our many talented, motivated NYC runners and weekend warriors!