COACHING & MOBILITY TRAINING
Redefine Personal Training with MOTIVNY's Expert Coaches
THE MOTIVNY PILLARS OF PERSONAL TRAINING
Work towards your specific fitness goals, rehab from injuries, or start your mobility training journey from scratch with our elite coaches.
All client programs and sessions are centered around four key pillars:
Gain strength from the ground up, move with confidence, and prevent injuries.
Keep your joints healthy and prepared for movement in and out of the gym.
Keep your lungs strong so that you can withstand various training intensities.
Be fit for the sport of life, regardless of your experience level.
"If you are serious about taking care of your body and are willing to put in the work that comes with it, come to MOTIVNY. The team here has always had my back literally and physically. I'm beyond grateful to have a trustworthy support team."
"MOTIVNY has changed the way I train in an incredibly healthy, safe and positive way. [The coaches'] attention to correct form and their incredible knowledge have elevated my progress and training. I feel so lucky that I found MOTIV. They inspire me and support me to keep my body in top condition and they are just delightful people to spend time with."
"I love MOTIV! I go here for both personal training and physical therapy. James and Lexa work together to create a program that addresses some of the physical ailments I'm dealing with AND work on overall strength and mobility. I hop into their group classes every once in a while too, and they are always challenging and fun. Cannot recommend them enough."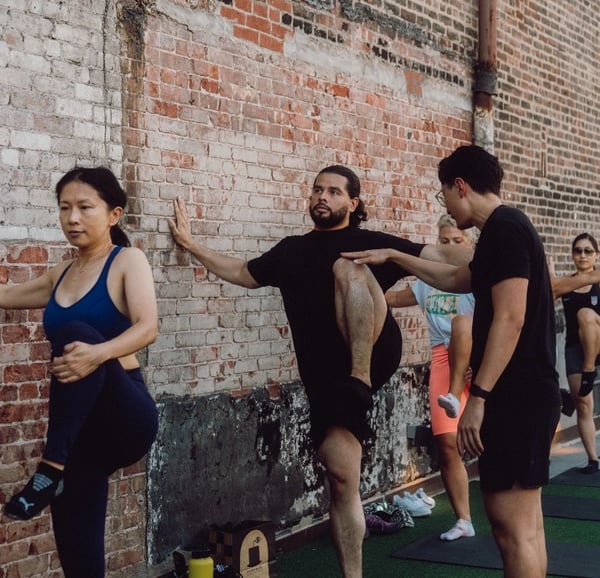 Putting the "Personal" in Personal Training
All training clients start with an assessment and general intake so that your coach can learn about your background, goals, and limitations. Your assessment will cover the following bases:
Movement patterns at a macro level

Joint mobility at a micro level

Baseline strength & conditioning testing
Mobility Training That's Not 'One Size Fits All'
Achieve your goals and target your weakest area with a unique plan formulated by your coach based on your assessment.

Maximize movement variability and resilience with a wide range of modalities, from barbells to Bulgarian bags.

Experience coaching that's intelligently programmed for you and your lifestyle that's custom to you.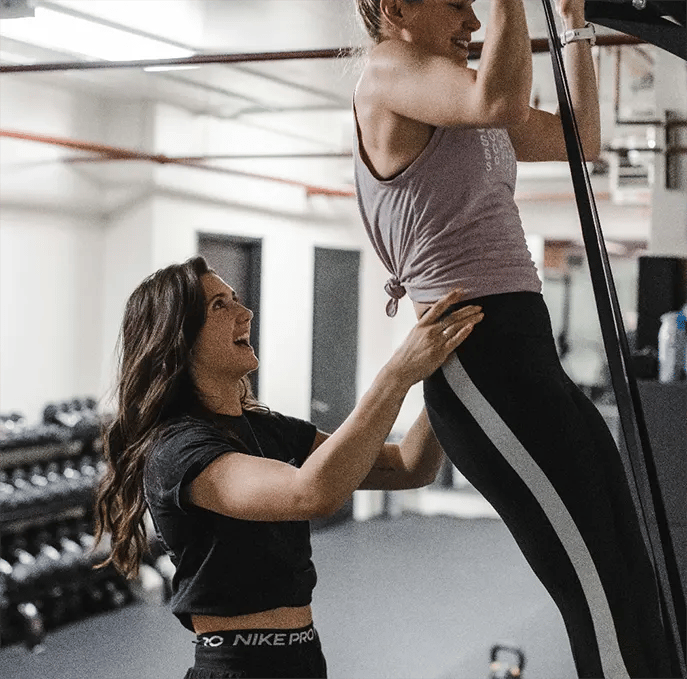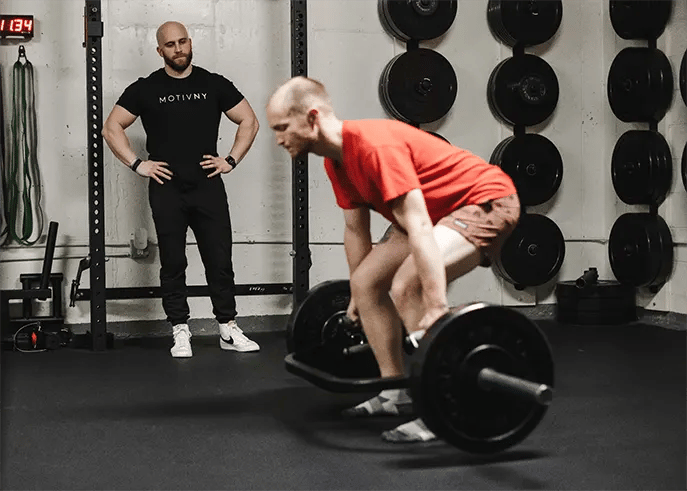 One-on-One Coaching Benefits
Meet your fitness goals with the help of an expert coach and customized program.

Train the way that's best for you with in-person and remote coaching options.

Prevent injury by learning your limitations and strengths through the comprehensive assessment.

Enhance mobility and build strength when your coach challenges you safely and effectively.
"MOTIVNY is a fantastic and supportive environment from a beginner learning a skill to being the most advanced in a movement. The coaches are energetic, inspiring, and overall some of the most pleasant people I've met! I would recommend MOTIVNY to absolutely everyone!!!"
"The team at MOTIVNY is professional and friendly- could not ask for a better group of individuals to help me pursue my marathon and strength goals. Great facility and awesome community. Thanks, team!"
"I started working out at Motiv within the last 6 months or so, and have had one of the best group fitness and solo training experiences in NYC so far. The trainers and practitioners are elite. MOTIV is also providing some of the best kettlebell training NYC has to offer."
Complement Your Training with Manual Physical Therapy
Your one-on-one fitness coaching shouldn't operate in a vacuum. We believe that performance should go hand-in-hand with recovery and preventative care, which is why you'll have the opportunity to work with our expert physical therapists. Your therapist will customize your program to complement your training so that you perform, recover, and prevent injury better than ever.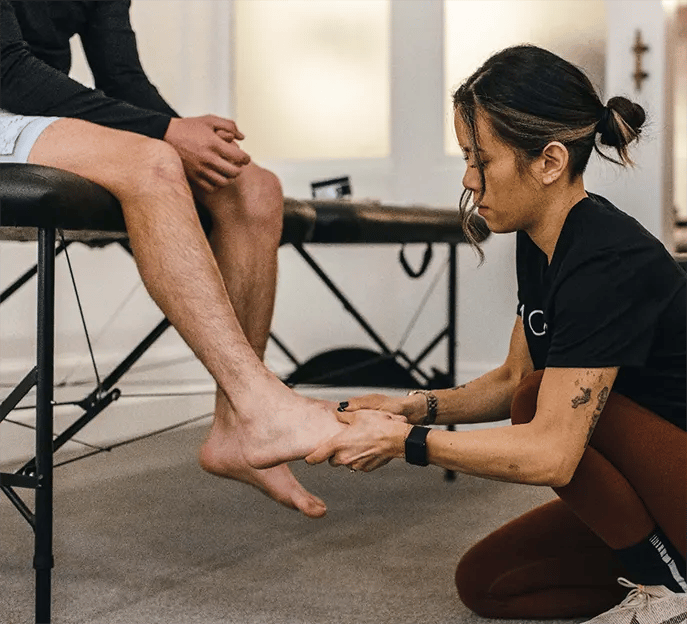 FREQUENTLY ASKED QUESTIONS
We're here to answer any questions you have about one-on-one coaching.
How do I book a training session?
Go to this link and click Session Booking. Then, select Personal Training Session.
New clients have the option to schedule a 15-20 minute consultation call with one of our coaches who will help you find the perfect coaching match.
How often should someone train?
While the answer to this question is highly dependent on your lifestyle, goals, and expectations, we recommend that our clients train 2-3x per week (whether on their own, or with their coach). Carving out 3-5 hours a week for your body is an essential investment.
What sort of training do you offer?
MOTIVNY has highly experienced coaches that focus on Strength training (often, but not always using Kettlebells), Mobility Training, and Sport-specific training. We provide one-on-one personal sessions, group classes, and digital training programs to meet all your needs and your budget considerations.
What do your coaches specialize in?
Our team has 20+ years of experience in one-on-one, and group settings. We specialize in Kettlebells, Mobility, Bulgarian Bags, and Nutrition.
Do you offer customized plans?
Our coaches are happy to build you out a customized monthly plan. After a brief consultation, your coach will send you a detailed program designed specifically for your goals. We also offer digital templates and mobility programs, which you can find under our Digital Programs tab.
Do I have to be a Physical Therapy patient in order to work with a coach?
No! While our clients often crossover with the physical therapy team, it is not required to work with them.