Pain
EXPLAIN PAIN: COURSE REVIEW
MOTIVNY was created to shift the Physical Therapy conversation towards an all encompassing and highly personalized approach. With that being said, we are always looking for ways to acquire new knowledge and stay up to date with what's going on within our field.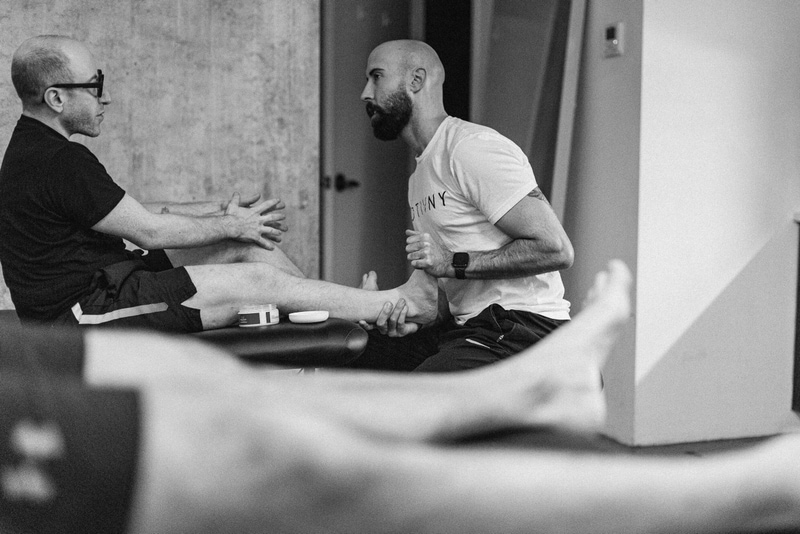 Recently two of our Therapists, Julie Ann & Matt, participated in a continuing education course regarding neuroscience and the management of pain. The Explain Pain course was reviewed by each of them individually as they talk a little about takeaways from the course and how you can expect that new knowledge to evolve and expand their clinical practice.
‍
JA:
Explain Pain, given by the NOI group, is a course that delivers knowledge about contemporary pain sciences in an accessible and understandable way. Everyone, when injured or in pain, wants to know what is wrong, how long the problem will last, and what can be done about it. As doctors of physical therapy, we play a large role in assisting patients with appropriate answers in relation to their pain, developing a plan of care for improved satisfaction and less perceived threat, and to eventually cope better with their impairments.
The education models in Explain Pain are able to remain up to date in the latest scientific research in that they bring neuroscience education holistically, including the nervous system, to people in a language they can understand. One of my favorite parts about this course is that there is particular focus on educating the patient about the role of thoughts, attitudes, and perceptions, as well as tissue damage and healing. NOI does a fantastic job at taking into account the entire system as a whole, and using scientific evidence to support their approach.
Although I would have liked to spend more time on reviewing pain models, I can appreciate the multiple case study examples from the fellow attendees of the course. Doing so allows for greater in depth clinical reasoning and outside of the box thinking. Following the course, and review of the pain science models, I feel confident in embodying the ability to plan, deliver, and treat all patients with chronic pain and stress.
‍
MB:
The Explain Pain Course, delivered by the NOI Group, was useful in starting to appreciate the nuances of pain itself and more importantly in the management of both acute and chronic pain in patients. Although I was exposed to certain "pain science" topics previously in my didactic curriculum, having a better appreciation for the multifactorial nature of pain as an emergent phenomena helps to put things in perspective so that I can more effectively treat the individual in front of me.
I thought the course excelled in driving home the notion that knowledge (especially for the patient) is power. As healthcare providers we are privy to a lot of ongoing research and information surrounding the topics of pain, neuroscience, and general health literacy. Understanding that not everyone, including our patients, may not be at a similar level is an important thing to be mindful of. It is a goal of ours to properly educate and empower.
By addressing a patient's concerns through a biopsychosocial framework, we are able to help identify appropriate stressors, guide, facilitate, and instill both conceptual and subsequent behavioral change in our patients. I felt that reviewing specific cases throughout the course was helpful in understanding how the concepts of the course translated to the clinical realm. The use of therapeutic narratives using metaphors, stories, and multimedia can be fruitful for successful outcomes and is something that I will be looking to incorporate more into my treatments moving forwards.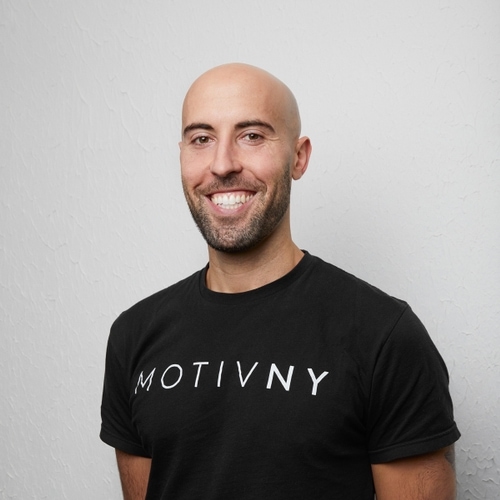 MATTHEW BURNS
Manual Medicine, Tennis Performance, Endurance Athletics
matt@motivny.com