ATHLETE HIGHLIGHT
LOCAL GUIDE: Q&A WITH RAY OF WORTHWILD
In January of this year, MOTIVNY started a guide of our favorite local establishments.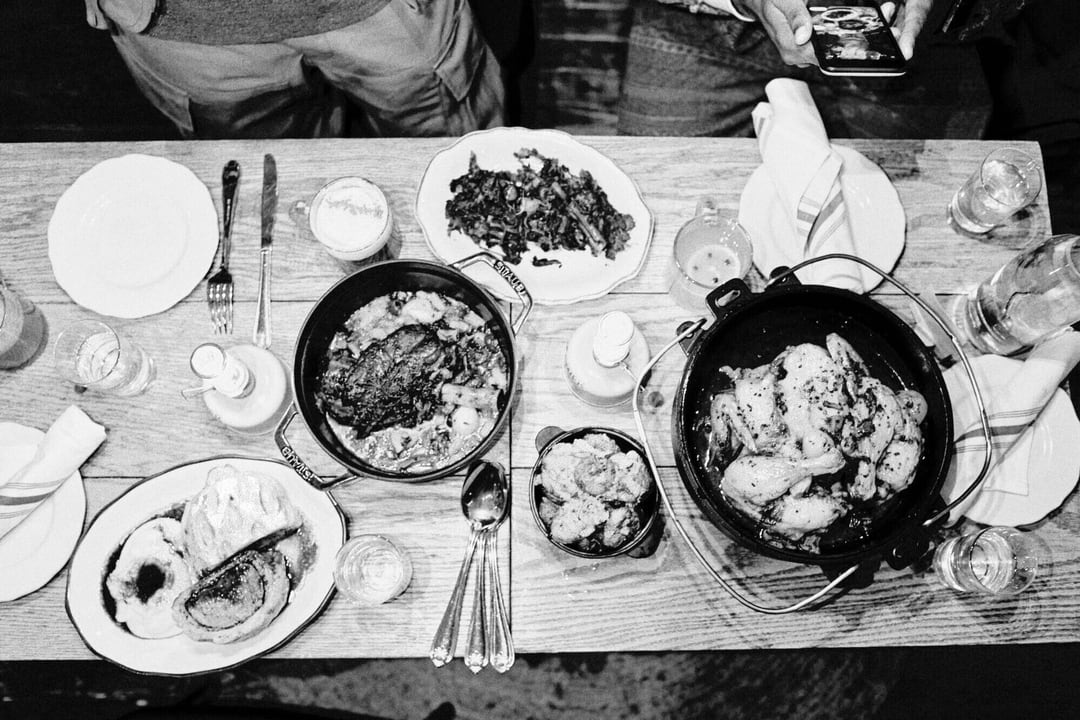 While the pandemic shuttered a number of amazing businesses, we're excited to start this up again in time for some Holiday cheer, with Worthwild - not only because we think they're some of the best in the business, but because they've also been outstanding neighbors. Worthwild is an exceptional neighborhood restaurant with a lively bar scene in Chelsea, serving craveable American cuisine with European roots, a focused small producer wine list, craft beer and great cocktails. They're currently open outdoors for dinner and drinks. Continue below for a little Q&A with Ray of Worthwild.
‍
The past year in word, go.
Interesting. Look it was a helter skelter year for everybody. So hard for so many people on multiple fronts. Who wasn't clattered by the pandemic? The year was not conducive to hospitality obviously but I feel super grateful for where we are right now. Worthwild's going to be around for a while yet.
‍
The pandemic resulted in restructuring and some changes to the menu - what is making your mouth water at Worthwild right now?
Not on the actual menu but Chef Mike and Sous Chef Kacy have been one upping each other for the staff family meal here the last couple of weeks and it's making my mouth water but you'll have to come work here to get in on that action.
Have no fear though they're knocking it out of the park daily for service. The dish that's been blowing minds since we reopened is a version of the old school classic Beef Wellington, pastry wrapped tenderloin and black trumpet mushrooms with a jus reduction. I field calls and messages about it all week.
‍
You as the owner personally spent time on the outdoor set - up. Tell us your inspo?
Well I kind of swanned around giving my aesthetic opinion a lot while my partners Jeff, Phil and the contractors wielded the screw guns. I managed a little painting.
We love the outdoor life and being active so we wanted some of that upstate mountain life feel for the outdoor set up. Wood paneling and foliage with comfort food and S'mores on the menu. We really wanted to build a fire pit on Ninth Ave and roast great hunks of meat but the FDNY was not impressed.
‍
It's summer of 2021, pandemic is over (lets pretend) - what does WW look like? What's new?
It's going to be a pppaarrrttyyyyyy! (Pandemic permitting of course) We're taking over Ninth Ave and expanding our outdoor set up down the street thanks to our gracious neighbors. I think there's going to be a really special vibe out on the streets of NYC next summer.
‍
Let's feature some of your people. Who would get employee of the month? Shout them out and tell us why?
I honestly couldn't single out one person. From top to bottom our team has excelled and kept us in the game. Our staff is just top notch, we're really good at what we do. From our investors, to Chef Mike and Kacy and the whole kitchen team and finally to the front of house crew who are all like literally family to us. Shout out and much love to each and every one of them.
‍