Mobility
ALL ABOUT YOGA THERAPY
A lot of our physical therapy clients and NYC athlete community members are familiar with yoga. But how many know about Yoga Therapy? Our Patient Coordinator, Ayana Frierson, has got you covered to answer your questions and educate you about what it has to offer.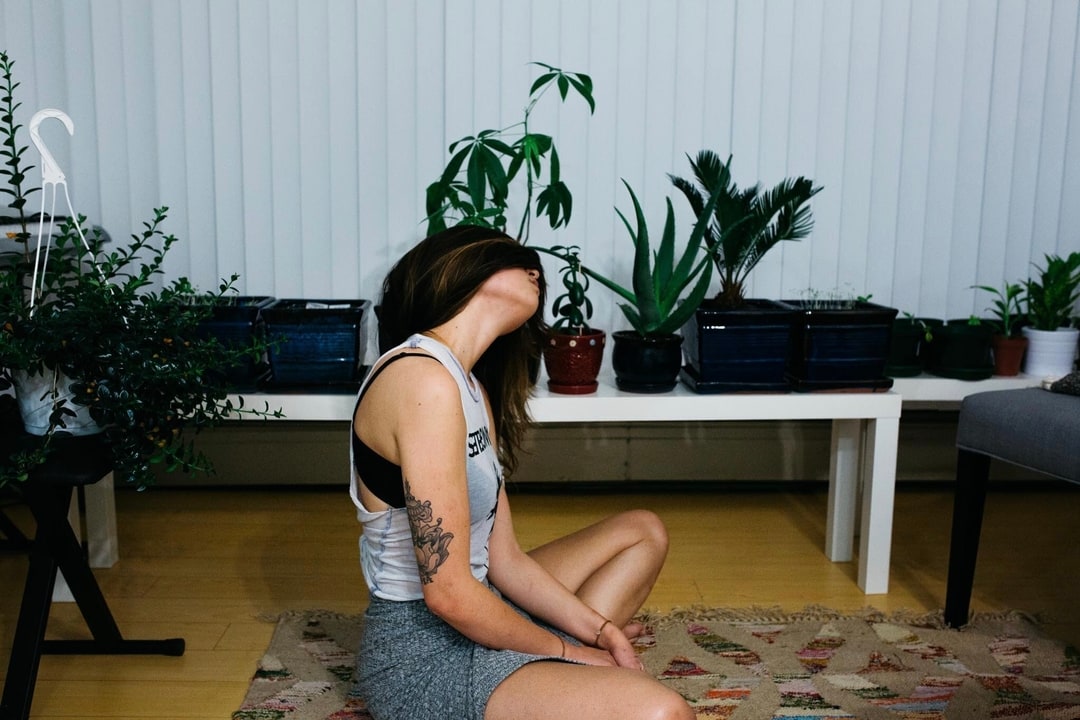 Yoga is the practice of connecting the mind and body through physical, mental, and spiritual means. Its origins date back to ancient India over 5000 years ago, and throughout that time the practice was passed down and expanded. Centuries later, Yoga gurus from India began to spread the practice, and it landed here in the western world by the late 19th century.
Today, Yoga is practiced around the world and has gained its popularity mainly through the many postures and poses. Yoga of the West has become a form of fitness and exercise, however, there are other aspects of the tradition such as spirituality, meditation to train the mind, or pranayama which helps to control the emotions through breathing techniques.
Whether it be physical, mental, or spiritual, practitioners come to yoga pursuing relief from some sort of pain and suffering to a degree. The work that a yoga teacher does to ease this sort of pain and suffering is called Yoga Therapy.
‍
What is Yoga Therapy?
Yoga Therapy is a holistic system that combines yogic tools (breathing, poses, and meditation), along with western knowledge of breath, anatomy, and pathology to alleviate physical and mental ailments. Yoga therapy takes into account that no two people are alike, and addresses the physical, mental, or emotional needs of a person on an individual level.
‍
The History of Yoga Therapy
The person credited with the development of Yoga Therapy is Indian yoga teacher and scholar, Sri Tirumalai Krishnamacharya, also known as, "the father of modern yoga." In the 1980s, Dr. Dean Ornish conducted a study that demonstrated lifestyle changes including therapeutic yoga, meditation, and diet could reverse heart disease. The following decade, the program used to reverse heart disease was approved by health insurance coverage, officially making Yoga Therapy part of medical procedures. Since then, this research has been explored and applied to a number of different conditions.
‍
What can Yoga Therapy treat?
There are a number of conditions Yoga Therapy has been useful in treating and a few of them are:
Depression
Anxiety
Autism
Alzheimer's Disease
Parkinson's Disease
Cancer
How do you become a Yoga Therapist?
First, you'll need to have completed, at least, 200-hour yoga teacher training. Next, you'll want to research an 800-hour yoga therapy program accredited by the International Association of Yoga Therapists. Through your research you'll want to read through all the program descriptions, to see which program best suits your schedule, attend informational sessions, compare tuition costs, and even speak with graduates of the program. Once you pick the program that you feel is right for you, you'll have to submit an application that will consist of a few questions and require that you upload any previous certifications. Be prepared, because once you are accepted, the average time it will take to complete the program is about 2 years.
‍
Why Ayana Chose to Study Yoga Therapy
I developed an interest in Yoga Therapy after my 500-hour training at the Himalayan Yoga Association in Rishikesh, India. Throughout the training, we received a brief introduction to Yoga Therapy and learned about traditional techniques used to treat different ailments. My curiosity continued to grow, and I started researching schools and programs for almost a year before making a final decision on the best program for me. My goal in becoming a yoga teacher was to share the yoga practice with as many people as I could in order to help those in need, and it is my belief that becoming a Yoga Therapist will allow me to reach the people on an individual basis, providing them with the necessary support, physically and mentally.
Want to know more about the different types of therapy? Connect with one of our top-notch physical therapists to start optimizing your personal wellness.