Training
BULGARIAN BAG BASICS
If you follow the MOTIVNY Team closely, then you have seen us working out with the Bulgarian Bag. It is a piece of training equipment that is not commonly found in gyms and closely resembles a large chocolate croissant. The bag requires a lot of technique; but once mastered, serves as a nice break from traditional training with barbells, dumbbells, and kettlebells.
If you are looking to diversify your training and add more dynamic movements to your routine, then the Bulgarian Bag can be a great, functional option. Before diving into the use of the bag, let's review its history and design.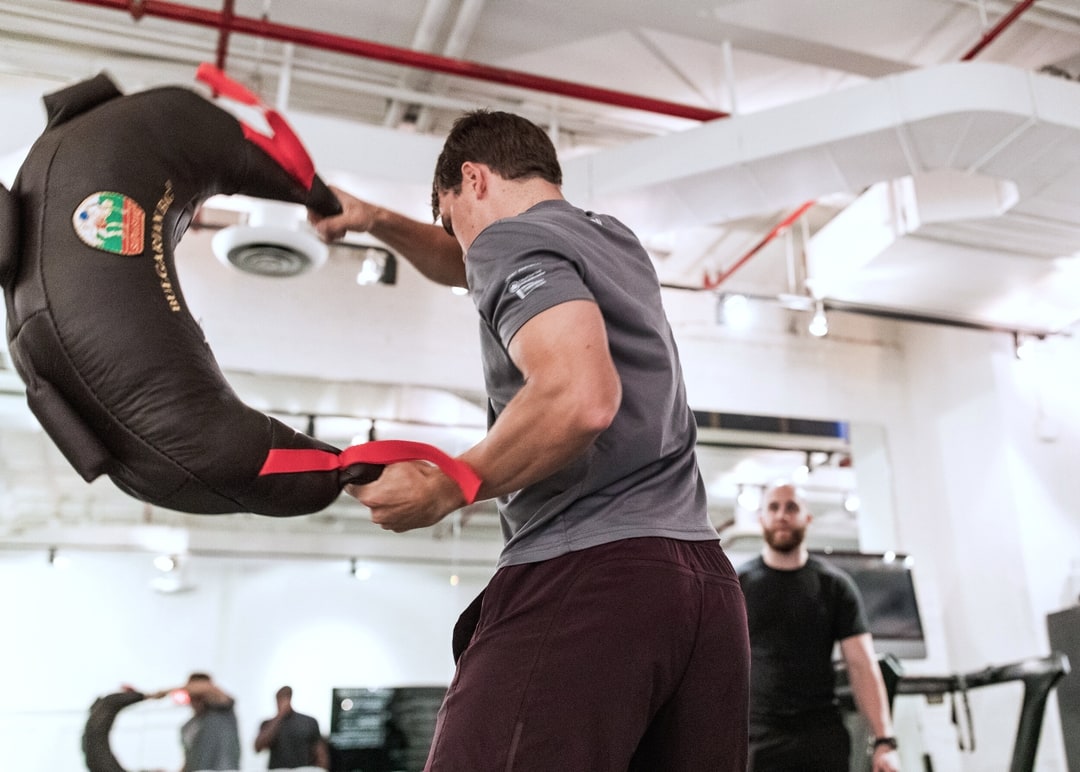 So, what is it?
The Bulgarian Bag was created in 2005 by wrestling coach, Ivan Ivanov, in his home country of Bulgaria. He originally developed the bag due to a lack of training equipment for his wrestlers, but it has now been popularized in the fitness world.
The bag itself is essentially a re-engineered sandbag, but in more of a crescent shape. It has a leather canvas and is tightly packed with sand and wool. The bag is outfitted with several different handles and straps to make it multi-purpose. Another inspiration for the bag is tied strongly to Bulgarian history and how shepherds carried livestock on their backs. In fact, there is an exercise called the 'Lamb's Swing,' which mimics throwing a lamb or goat onto one's shoulders.
The bags range in weight from 6 lbs. to 84 lbs. and can be purchased through the 'Suples Training System' website. The standard bag of 26 lbs. is the recommended size and weight for any beginner.
‍
‍
How to use it.
A well balanced training program has a blend of strength workouts, and separate conditioning workouts. While the Bulgarian Bag can be used for strength, it is a better tool for conditioning purposes. Keep your true strength training to barbells and dumbbells and use the bag as a way to improve your general fitness (and have fun while doing it).
The bag requires a lot of technique and practice before being able to swing it properly around your head. Treat your first few workouts with a focus similar to that of learning how to swing a kettlebell. Contrary to other exercises in the gym, the Bulgarian Bag requires a lot of side-to-side, and rotational movement. This in and of itself may highlight any limitations, or mobility restrictions in the spine and shoulders.
Over time, you will feel more comfortable working up to the bag's signature move: the 'Suples Spin' (see video reference). Once familiar with the spin, the training sessions will feel more like conditioning and less like technique. Just know that the bag will immediately leave you feeling winded and challenge your grip strength. Start by working with the bag for 20-30 minutes per week and build stamina from there.
If you are interested in learning more about the Bulgarian Bag, email us at connect@motivny.com and ask for one of our certified coaches!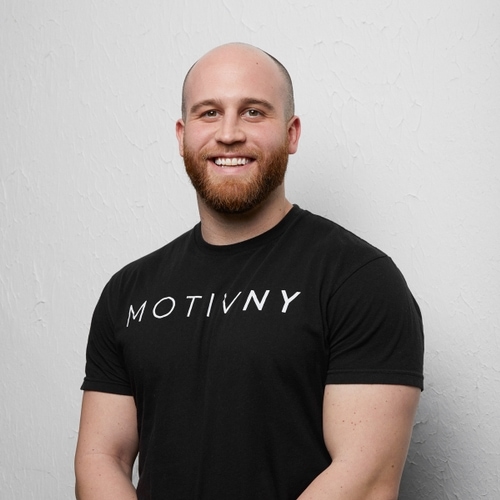 MICHAEL AUTORE
Kettlebell Strength, Community Engagement, Dance-off vs. himself
michael@motivny.com