PHYSICAL THERAPY
Are you in or out? Why Out-of-Network Insurance is Better
"Do you take my insurance?"
Ahh, the opening line of every first encounter with a healthcare provider. It's sort of like asking a date, "do you like pizza?" or "do you enjoy traveling?" - it's not the end of the road if they say no, but it certainly makes you think twice about that second date.
Insurance usually dictates who we go to for healthcare services and the reason behind that is obvious: We all pay into insurance plans, so we expect that coverage to come through when we need it.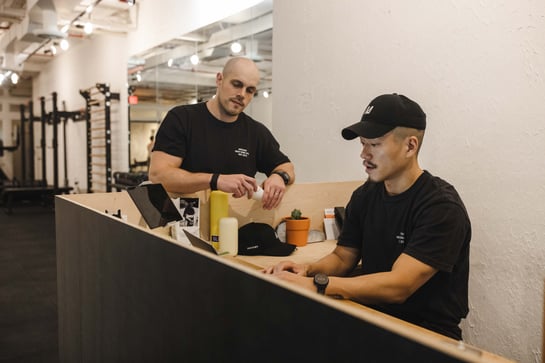 How do insurance reimbursements work?
When a patient comes in to see a physical therapist, the therapist bills the insurance company by way of codes - each of these codes represents a service provided and has a price attached to it. However, regardless of how much the therapist asks for, insurance companies ultimately get to decide how much they want to reimburse.
That's like if you went to Whole Foods to pick up some apples, and then told the cashier that you're only going to pay $1 instead of the $3.50 that they're marked as. Weird, right? On top of that, reimbursement rates for physical therapy have been steadily declining over the last decade - in 2013, Medicare cut PT reimbursements by 2%, and in 2021, yet another 9% slash was proposed.
How does this affect you?
As profit margins have declined, businesses have changed how their PTs treat patients in order to stay afloat. PTs are asked to treat more patients - sometimes more than 20 a day (and no, they are not getting paid more to do so). Treatment includes more passive modalities such as heat/ice and e-stim instead of hands-on care like manual therapy and corrective exercises. These modalities have been long proven to be ineffective and, quite frankly, you should run for the hills if that's all your PT recommends.
Your PT could be the best in the world, but if insurance refuses to pay adequately, their hands are tied. And you, the patient, are worse off; you get less time with your PT and poorly designed treatment plans, and that is just not good ethical healthcare.
There is a deep, dark rabbit hole that we could go into about healthcare in the US and the broken policies that affect the entire system. But regardless of what can or should be done about it, this is how it works, at least for now. By only accepting out of network insurance or cash payment, healthcare providers are able to control the quality of treatment that they provide and the amount of time they spend with their patients.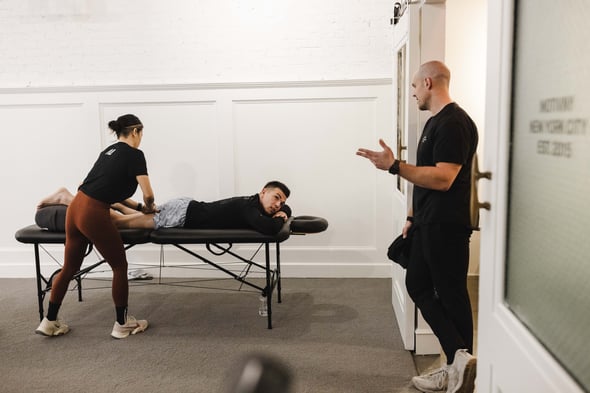 As a cash/OON PT at MOTIVNY, I see a maximum of 8 clients a day, spending a full hour with each person. That means more time to observe each person's movement patterns and develop a clear clinical picture. More time to listen to their story and understand the behaviors that led to injury. More time to work on that person's body and teach them how to bounce back. Oftentimes, most insurance plans include a high deductible for in-network expenses, so clients end up having to pay for their first initial PT sessions either way. With that being the case, I would argue that it is worth the energy to at least check out OON practices to compare what you're getting from each.
I completely understand the expectation that insurance should cover your healthcare expenses; I feel that myself. But I believe that at the end of the day, there are few things we should prioritize more than our health. Framed another way: we willingly spend big bucks on massages, personal trainers, etc. for that exact reason. Having explained the potentially huge difference between in-network and out-of-network care, I invite you to consider doing the same when it comes to physical therapy.