Coach's Corner: Cleaning Up the Shoulder Blades for Pull-Ups
NYC is an active city, full of all kinds of athletes and young professionals trying to get fitter and stronger. Lately, I'm seeing tons of people working on pull-ups or working on getting their first pull-ups. Here's some food for thought if you've been getting stuck in your progress while trying to increase the volume of pull-ups, or if you're encountering neck and shoulder pain after you train pull-ups.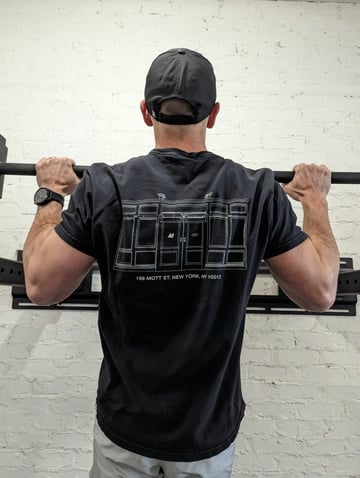 FOCUS MORE ON WHAT YOUR SCAPULA IS DOING, AND YOU'LL KNOW IF YOUR REPS ARE PROGRESS BUILDERS OR PROGRESS KILLERS.
As you hang, the shoulder blades should elevate and rotate upward (tip of shoulder approaches the ears)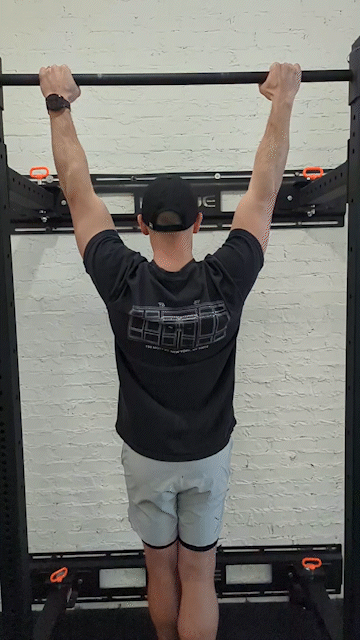 As you pull, the shoulder blades should depress and rotate downward (tip of shoulder moves away from ears)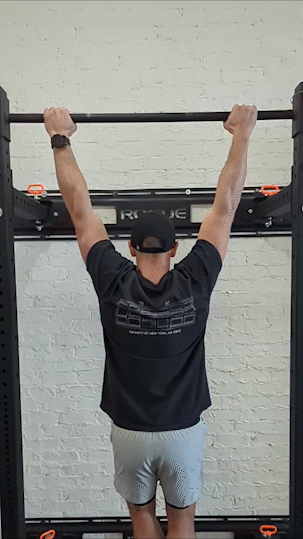 At the top, that space is maintained -- evidence that the upper back is strong enough to hold the position.
Here are a few accessory drills to upgrade your scapular pulling:
Unilateral arm-pit pulls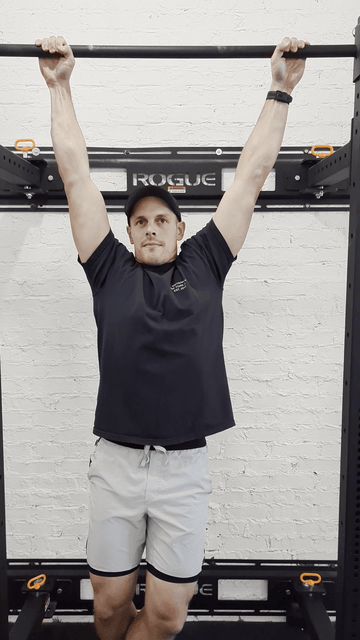 Focus on lengthening one side, and then pulling with the scapula. Squeeze & hold the endpoint.
Banded wide pulls with scapular rotation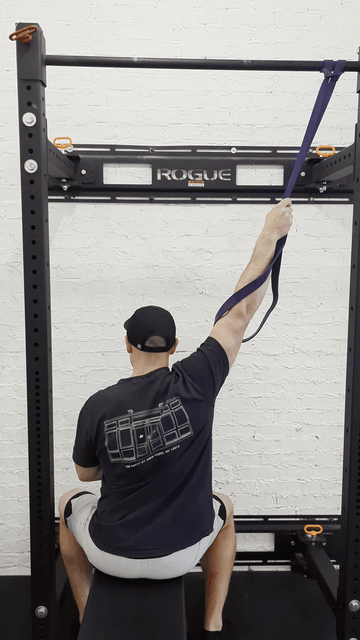 Orient the band wider out from the body and focus on pulling the elbow to the pocket, and driving the scapula rotating downward. Squeeze & hold the endpoint.
Banded bell-ringers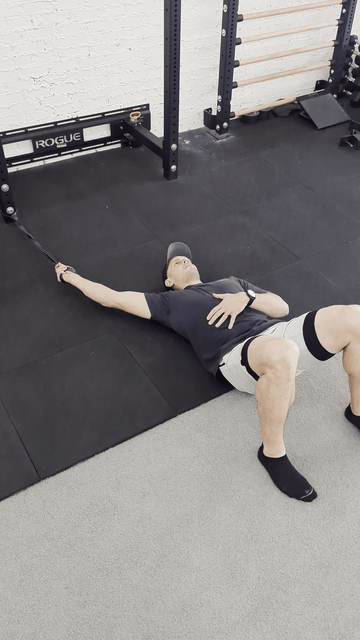 Try to keep the back of the shoulder and back of the arm pressed into the floor. Squeeze & hold the endpoint.
Regressed Chin-up squeeze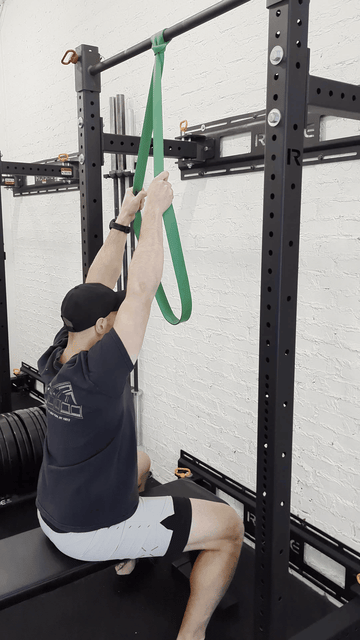 Aim for elbows behind your body, and max tension across the upper back. Use as heavy a band that you can hold touching your chest. Squeeze & hold the endpoint.
Prone Cubans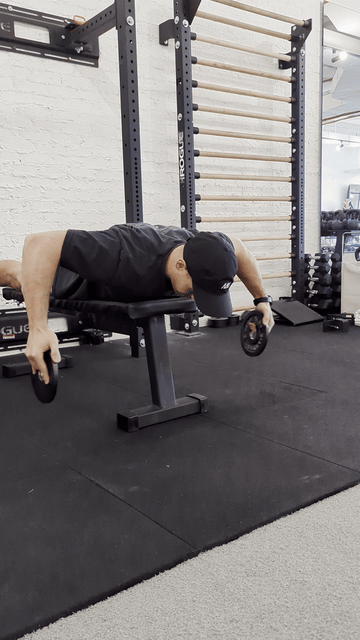 During these rotations, envision the back of the shoulder joint reaching towards the ceiling throughout internal and external rotation. Avoid letting the shoulder blades travel in a shrug towards the ears. Brief hold at the endpoint.
Hit me up @lukemotiv and @motivny on Instagram with your videos and progress!
LUKE GREENBERG
Manual Medicine, Kettlebells and Golf Training, Team Dad