PHYSICAL THERAPY, Training
Physical Therapy vs. Personal Training (And How They Work Together)
If you've been dealing with injuries or having trouble reaching your goals, you may have considered seeing a physical therapist or working with a personal trainer.
While both services fall under the health and medicine umbrella, a popular question is: what's the difference between the two? And moreover, how are they related?
Both PT job descriptions share some characteristics, but there are also some significant differences between the two. Keep scrolling for everything you need to know about their benefits and differences, and to see how MOTIVNY combines the two in our unique approach to physical fitness.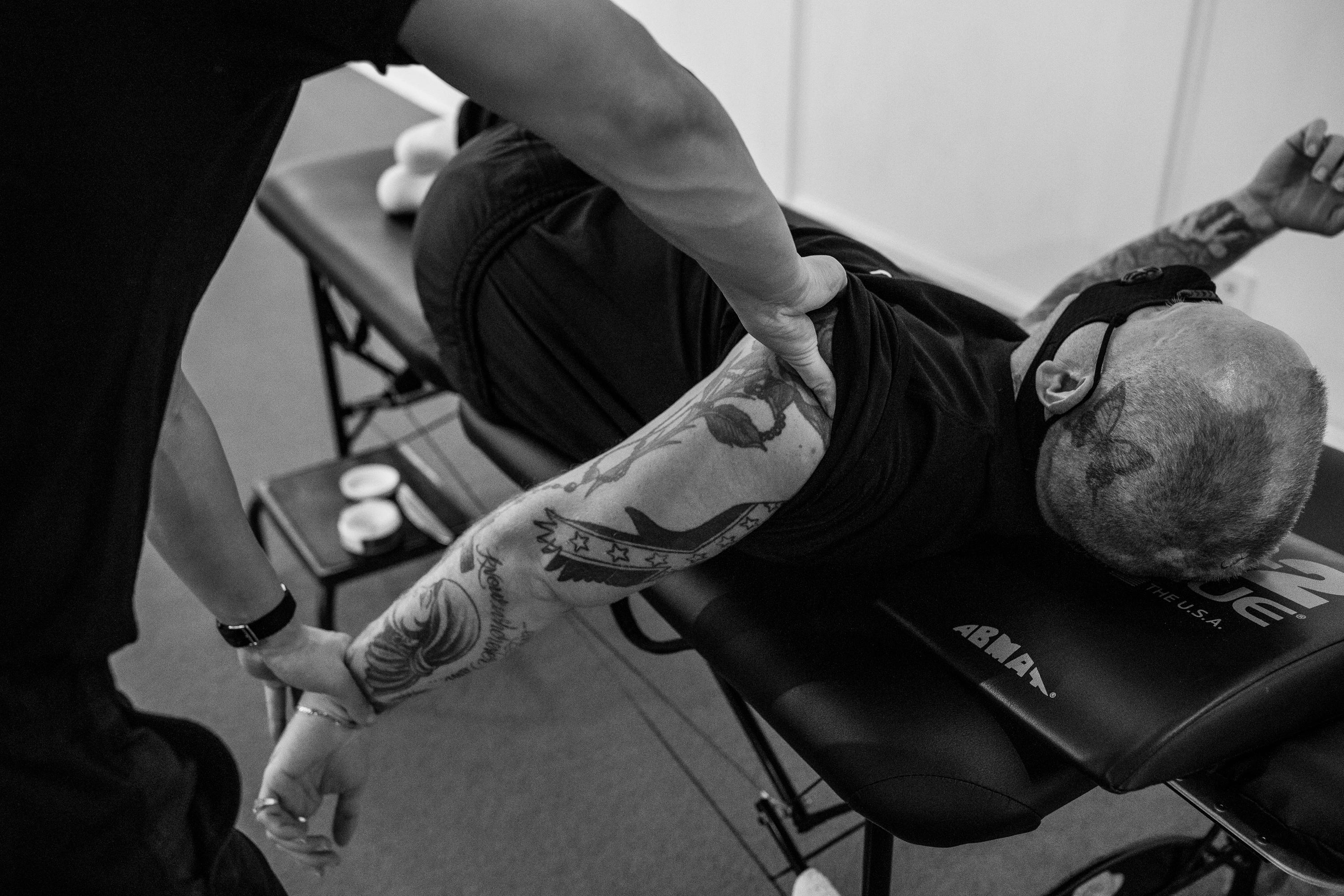 Physical Therapy: What Is It?
Physical therapy is all about rehabilitating the body after musculoskeletal damage. The musculoskeletal system contains everything that supports your weight and keeps you moving, including bones, tendons, joints, muscles, and ligaments. A physical therapist's job is to diagnose any musculoskeletal issue, then create a tailor-made treatment plan that targets the area(s) in need.
After an undergraduate degree, a Doctor of Physical Therapy (DPT) goes on to receive a doctorate at an accredited university. This allows them to obtain licenses and certificates specific to a physical therapist's scope of practice in diagnosing and treating injuries. They typically work on your rehab plan in conjunction with your visit to a medical doctor. A physical therapist can treat you for pain and mobility issues.
What are the Benefits of Physical Therapy?
Unlike a personal trainer, a physical therapist can diagnose specific health issues, so if you're experiencing pain or discomfort when exercising, a trained therapist can pinpoint the problem and help fix it. Physical therapists also offer preventative care that protects from further injury, and mobility training for flexibility and movement.
There are several different types of physical therapy that have their benefits depending on factors such as age, specific pain points, and more. In manual physical therapy, for example, the therapist uses their hands as a tool to assess, treat, and manipulate specific tissue or joints. Orthopedic physical therapy describes care pertaining to muscles, ligaments, and joints. Pediatric physical therapy is geared towards children and their growing pains. Neurorehab is aimed at specific neurological conditions, such as Parkinson's disease, or stroke rehabilitation.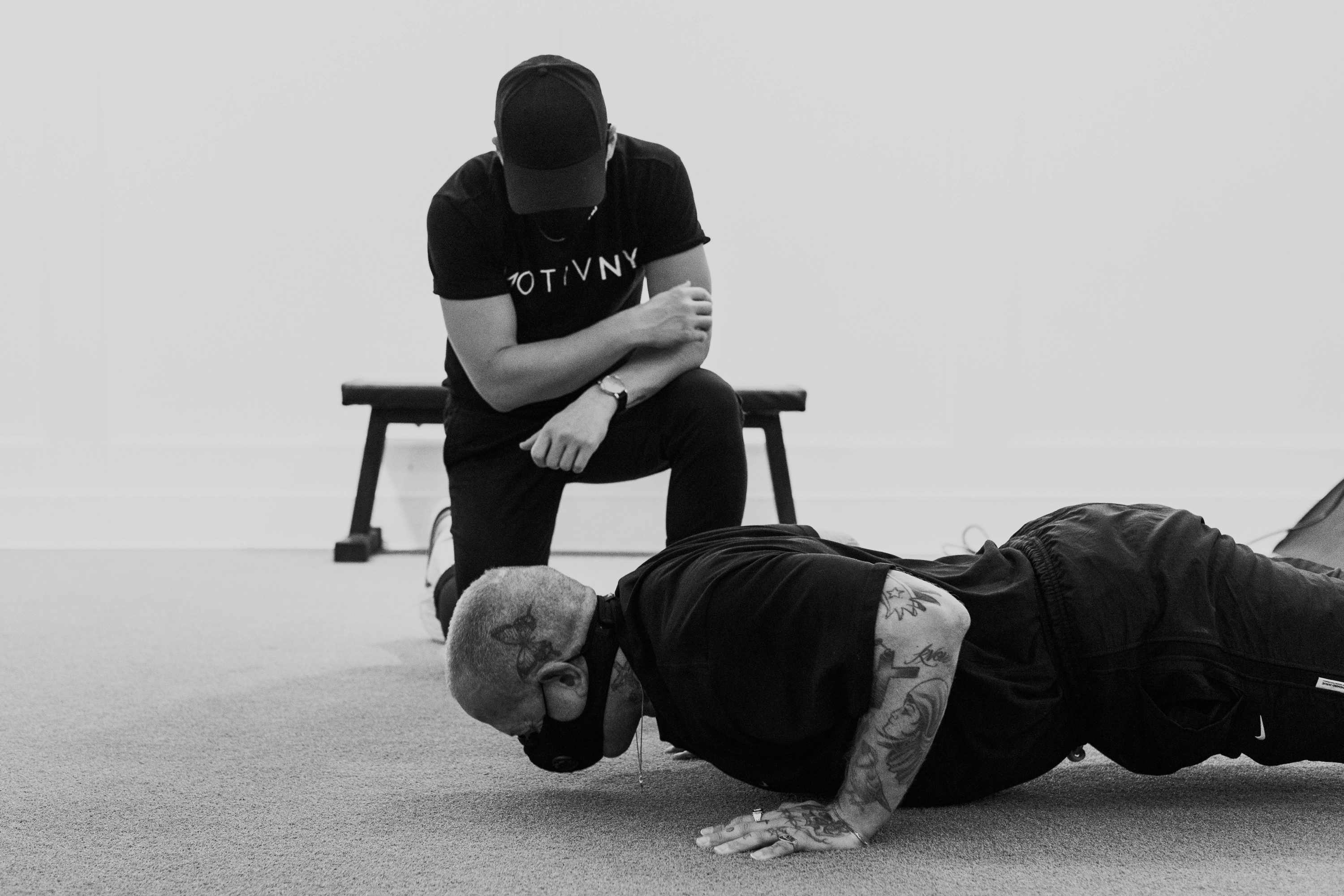 Personal Training: What Is It?
Personal training focuses on helping you reach a health or fitness goal, usually through one-on-one coaching sessions with an expert. A personal trainer, who you might work with at a gym or studio, is usually certified and can develop personal training programs that are safe, effective and tailored to your personal goals.
If you want to lose weight, build endurance, increase strength and flexibility – these are all objectives that a one-on-one coach can work with you to achieve. A personal trainer might specialize in lifestyle, physique, cardio, and more.
What are the Benefits of Personal Training?
Personal training can give you that boost you need, in a lot of different ways. Your physical health and mobility will improve in a well-rounded way through a plan that's custom-made for you. Your trainer will help you set goals and work with you every step of the way to achieve them.
A strong personal trainer not only motivates their client to reach their goals, but also gives appropriate technique advice and program design to achieve these goals in the most straight-forward fashion possible.
Studies show that regular exercise also does wonders for mental health. Training helps increase self-esteem and cognitive function, while decreasing depression, stress, and bad moods.
How MOTIVNY Approaches Physical Wellness Differently
At MOTIVNY, we constantly keep communication open between our physical therapists and our personal trainers. This way, we can advise each other on what the different provider is observing. A therapist may observe an issue with a joint, or a medical issue, while the coach may observe an issue with technique, mindset, or volume of stress. With this communication, we can stay engaged with actively managing a client's status before they sustain further injury.
In our experience, combining both PTs encourages clients to have greater adherence to their programs, fewer injuries, and a higher level of satisfaction with their training programs. It's also beneficial to know that as a trainer, you aren't alone in figuring out a client's problem. This allows coaches to focus on what they're strongest at, and the therapist to avoid getting overly involved in the strength program. It creates a great balance for both the clients and coaches. Oversight and conversation with the therapist on a monthly basis offers a unique perspective compared with most gym settings.
The MOTIVNY team has a unique skill set to achieve optimal results. With therapists trained in manual therapy, Functional Range Conditioning, StrongFirst Kettlebells, HawkGrips IASTYM, joint mobilizations, and many other assessment and treatment techniques, we have a diverse approach to help clients. Oversight and monthly conversations with a therapist offer a unique perspective and communication compared with most gym settings.
Our strength coaches are also Functional Range Conditioning and Kettlebell certified, allowing them to speak a common language with the collaborating therapist. We have a strong emphasis on mobility and preparatory work, tailored to each client.
Conclusion
Physical therapy and personal training have their differences, but it's when they come together that real magic happens. Ready to improve your fitness, strength, and mobility to have maximum performance with minimum pain? Book an appointment today!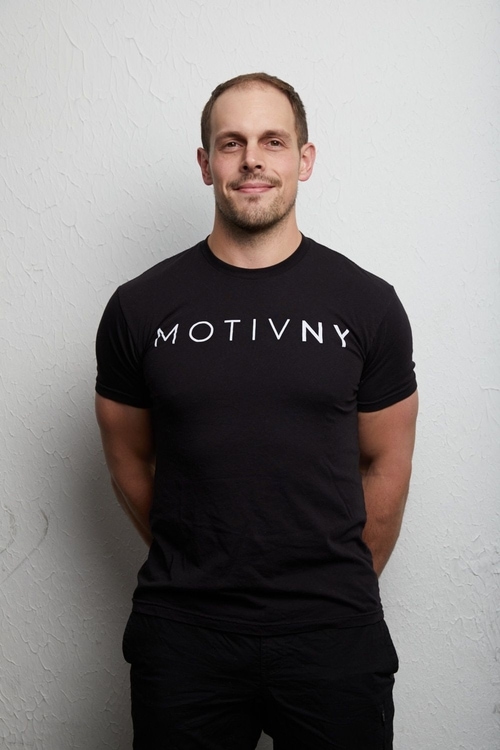 LUKE GREENBERG
Manual Medicine, Kettlebells and Golf Training, Team Dad