PHYSICAL THERAPY, Training
Coaching at MOTIVNY: Training Done Right
We sat down with Michael and JP to discuss all things one-on-one training at MOTIVNY.
MOTIVNY, best known as a sports performance physical therapy hub in Soho, NYC, has been challenging how athletes of all levels think about recovery and performance since 2015. One of the core tenets of the MOTIVNY philosophy is that everyone is an athlete and that every athlete should be in strength training.
The MOTIVNY Coaching team is led by Michael Autore, Director of Training, and JP, Head Coach. Together, they have a combined history of over 20 years of training and, under the guidance of the DPTs, are spearheading the MOTIVNY hybrid training model.
What is training at MOTIVNY all about?
We're building a system that properly integrates personal training with physical therapy and targets long-term health. We want all of our patients/clients to move well and move often. Over time, we aim to educate and empower our athletes to make intelligent decisions about their training.
What sets the MOTIVNY training system apart from most programs, is how deeply integrated we are with our physical therapy team. We all speak a common language, collaboratively discuss clients, and are engaged in the whole client development process.
One of the key ways to bridge therapy and training is our shared understanding of joint health, strength training, and intelligent programming. Since our staff looks through a similar lens, we can effectively communicate with our clients and the therapy team in-house.
Is Training at MOTIVNY only for people recovering from injuries or those who do physical therapy first?
Not at all!
Our team trains people from various backgrounds, sports, limitations, and lifestyles. Anyone who walks through the door is a candidate to train with us. Whether you are rehabbing from an injury, prepping for a certification, or want to improve your general health, our team is equipped to help you reach your respective goals.
Our training team has experience working with the following systems: FRC, Kinstretch, FRA, Kettlebell (Strong First and RKC), Bulgarian Bag, Animal Flow, and Gada Training.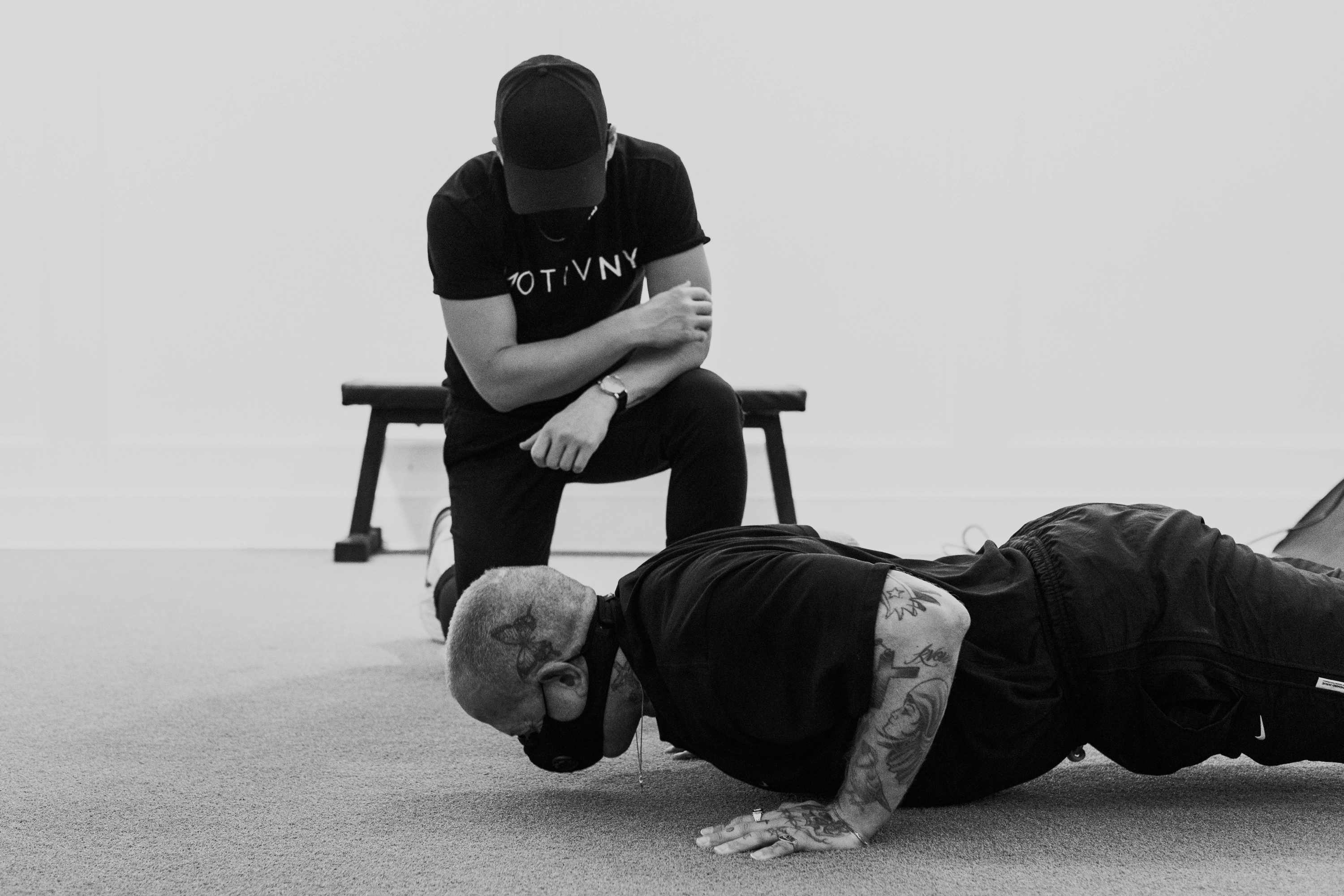 How do I get started?
Lean in. Just do it. We have the tools and resources here to help you.
We start each new client relationship with a conversation and an assessment. The conversation helps us understand a given individual's goals, training background, injury history, and lifestyle habits. The assessment allows us to highlight any limitations or red flags and establish baseline strength levels to work from.
Our team is here to help you and meet you where you are. We have multiple entry training points depending on your given time and resources: one-on-one coaching, classes, workshops, remote programming, and other digital resources. Training is an investment in yourself... let us know how we can help!